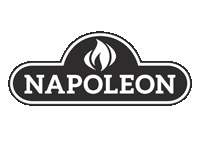 November 21 - 25, 2023
ALL stock items on sale
Visit our showroom for savings!!!
Regency has extended their fall sale until Dec 3/23
Closed on Saturdays starting July 1, 2023
Open Monday to Friday – 9:30 a.m. to 5:00 p.m. starting July 4, 2023
Appointments available after hours upon request
Let Caledon Fireplace create that special spark in your home!
A new fireplace can be a hot addition to any home, as well as an important investment that will keep your home and heart warm for years to come! At Caledon Fireplace, we understand purchasing a new fireplace isn't something you do every day and we try our absolute best to make sure this is an extremely simple process for you. Our unique showroom is filled with a wide selection of state-of-the-art models and styles, including: Gas fireplaces, Electric fireplaces and Wood burning fireplaces.
Our showroom is now open and we are pleased to have you back.
Caledon Fireplace Ltd. is located on the southwest corner of HWY#10 and King St. in Caledon, Ontario
Follow us: caledonfireplace